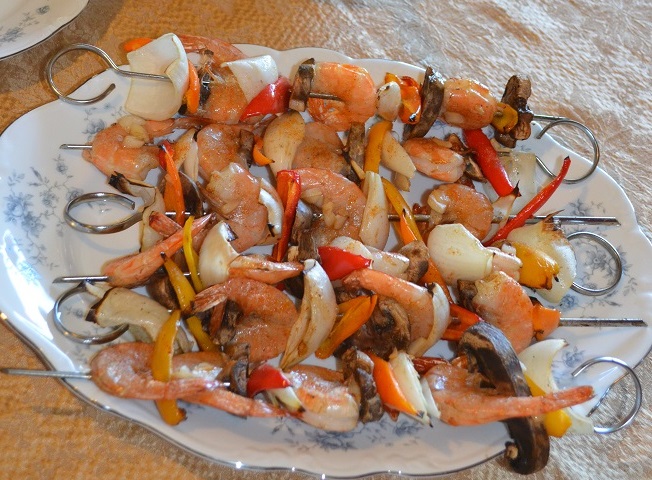 Oh my!  These turned out so good that the whole family raved about them!  Nothing better than shrimp and your choice of vegetables as the greatest side dish on the planet….at least for today!  What makes it even better is that as the chef you just throw these on the top of the grill and can make it as the same time as your main dish!  Two for one!
Start by skewering your favorite vegetables along with the shrimp.  We used onions, peppers and mushrooms.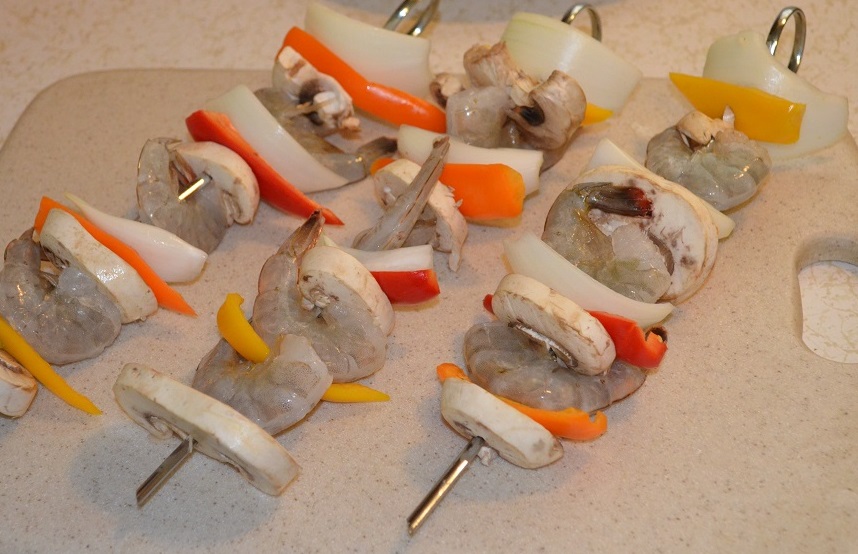 Place them on a cookie sheet, then sprinkle or spray them all with olive oil.  Place on the top rack of your grill and start grilling!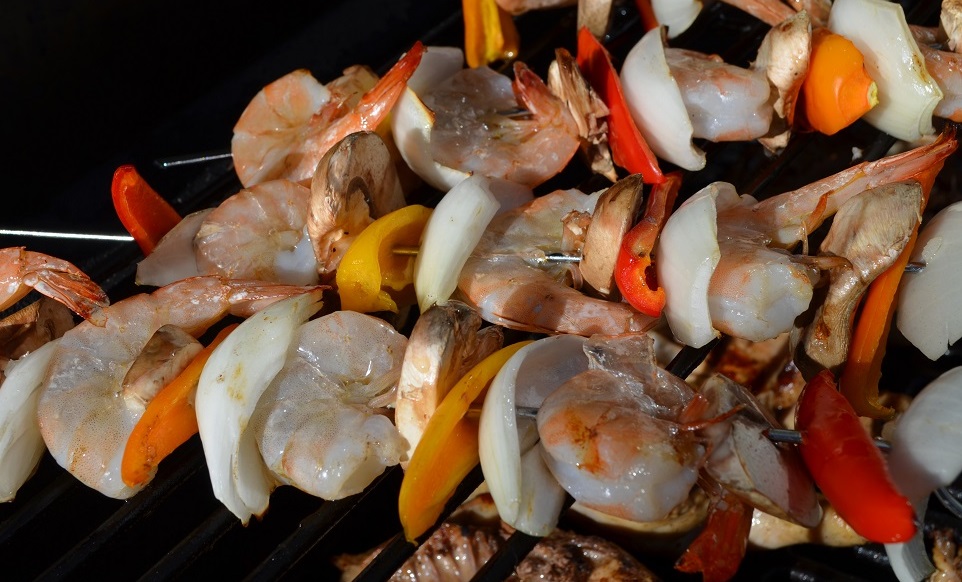 After a few minutes, I baste mine with a vinegar, worcestershire sauce, olive oil and pepper blend to add more flavor.  I then sprinkle them with my favorite seasoning salt to enhance the flavor even more.  My mouth is watering just remembering how these smelled!  You have to try this!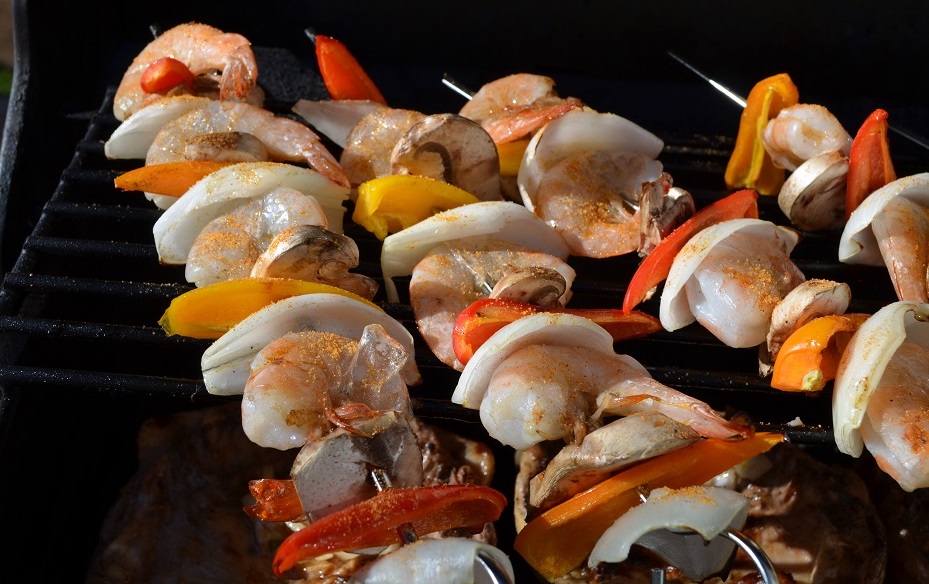 Grilled Shrimp and Vege Kabobs
Prep time:
Cook time:
Total time:
There is nothing like grilling shrimp with your favorite vegetables as a side dish for your favorite outdoor meal! These will please anyone!
Ingredients
1 lb large shrimp
8 ounces fresh mushrooms
8 ounces sweet peppers
1 large onion cut into slices
¼ cup olive oil
seasoning salt to taste
Instructions
First thaw the shrimp if frozen. Cut mushrooms, peppers and onions into the sizes and shapes you want to skewer. Now alternate the shrimp, onions, peppers and mushrooms on the skewer. Remember that presentation is important for pleasing your guests! Feel free to add and subtract your favorite vegetables at will! Sprinkle or spray olive oil over the finished skewers. Sprinkle with your favorite seasoning salt to match your taste. I like to put these on the top portion of my grill as I grill the steak, fish, burgers or bratwurst as the main part of my meal on the main part of the grill. This softens the vegetables and starts cooking the shrimp. Once the main dish is getting close to done, I move the skewers to the main portion of the grill to finish the job. Turn the skewers several times while cooking. You can tell it is done when the shrimp is pink and the vegetables are done how you like them.
Take them off the grill when the shrimp and veges are done the way you like them and serve!