My wife was looking on 13deals.com one day and came across these grill mats. They were on sale for like $3 and we thought, why not.
When they arrived, we were surprised to see that they were basically paper thin, woven cloth mats that had been treated with some type of non-stick coating.
To test them out, we decided to grill up some chicken legs using a dry rub consisting of:
2 tsp salt
1 Tbsp paprika
2 tsp chili powder
1 tsp onion powder
1 tsp thyme
1/2 tsp garlic powder
1/2 tsp black pepper
Normally we do this in a slow cooker with crumpled aluminum foil in the bottom so that the legs don't get soggy in the juice. The results speak for themselves.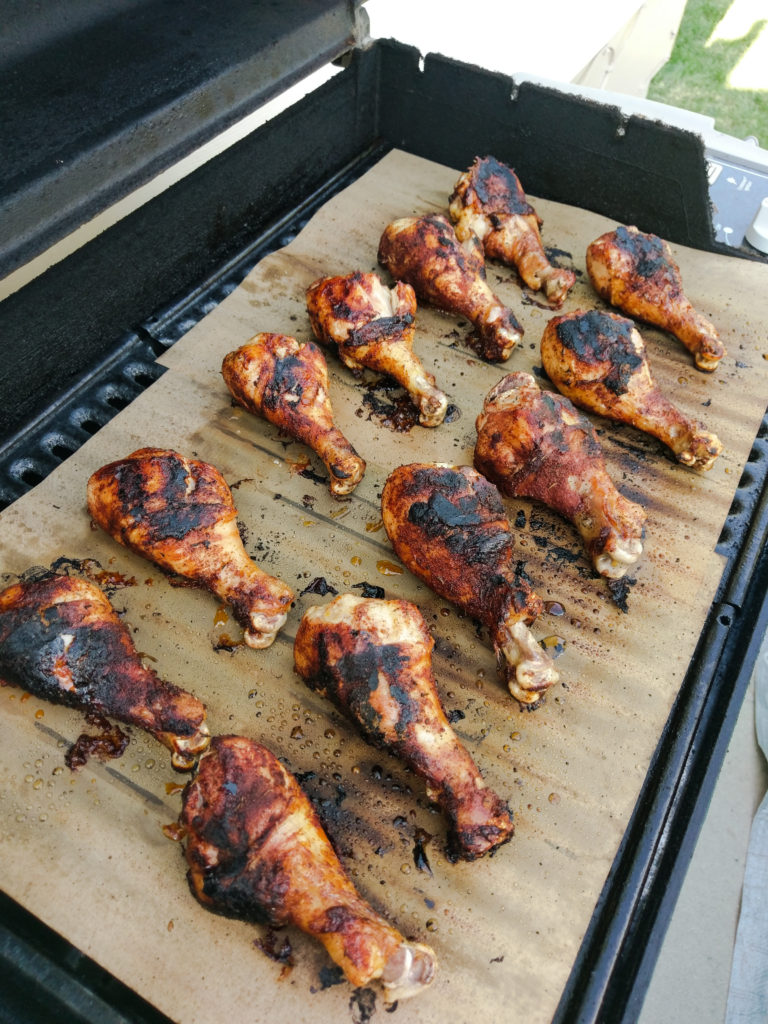 Here you can see how the non-stick coating kept the juices from soaking through the mats. It also made the chicken very easy to turn. They were juicy, delicious, and cooked to perfection. I'm going to continue to play with these grill mats and see what else they can do!